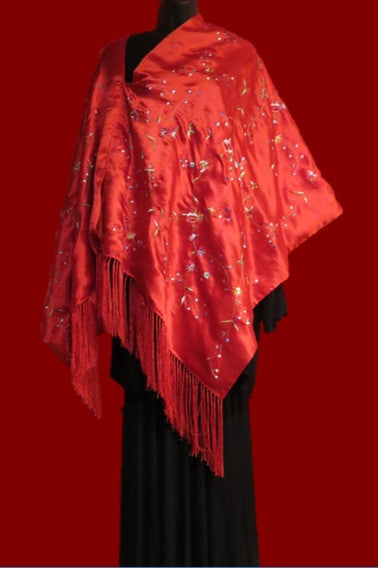 La Poncha - Silk Made in Mexico
Hand made silk La Poncha with fringe from Mexico. 
La Poncha is a feminine style poncho. This was a shawl and we converted to La Poncha to be worn easier without it slipping off. It is closed from the neck to several inches above the fringed ends. This makes it easier to wear. 
SKU: