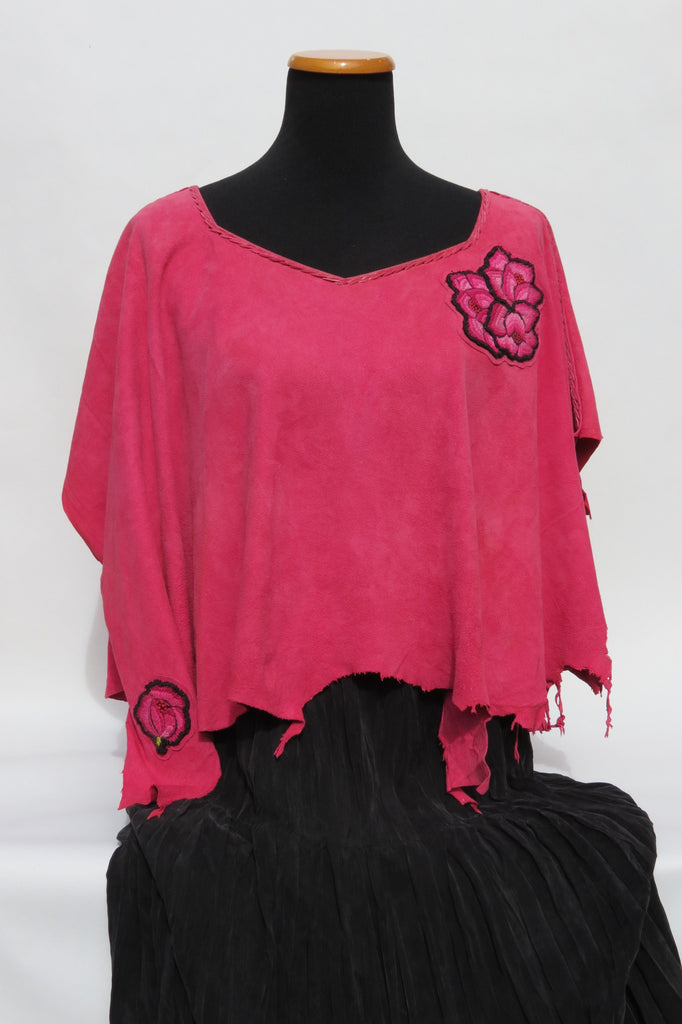 Xochitl™ Huipil - Rosada
Pink Lamb Suede Huipil. $1500 discounted to $800 due to fading display lights. I think it looks artsy.  
Adorned with a bouquet of 3 Hand Embroidered Fuchsia Xochitl™ / Flowers and 1 small Fuchsia Xochitl™ / Flower. Lamb suede is hand-washable.  This was made in homage to Frida Kahlo.
Designed and Hand Made in Old Town Albuquerque, NM, USA. 
Signed by Sally Moon, American Couture™.
SKU: Xochitl Huiplile Rosada