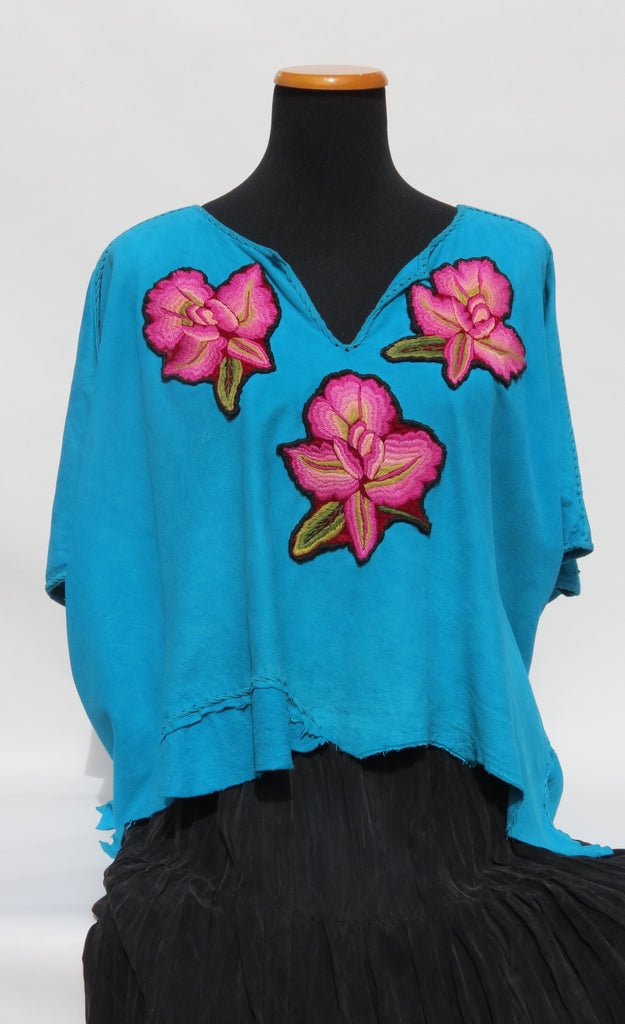 Xochitl™ Huipil - Turquoise
Turquoise Lamb Suede.
Adorned with 3 Hand Embroidered Fuchsia Xochitl™ / Flowers in the front and 1 large Fuchsia Xochitl™ / Flower in the back.
Condition: Was worn in photo shoots. $1,500 Discounted to $900
Designed and Hand Made in Old Town Albuquerque, NM, USA. 
Signed by Sally Moon, American Couture™.
SKU: Xochitl Huiplile Turquoise