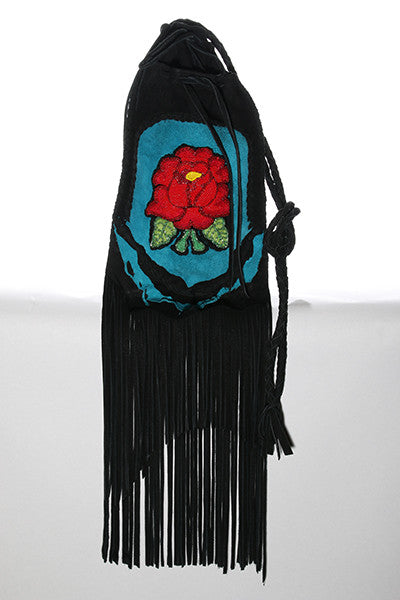 Xochitl™ Belt Bag - Redondo (#000)
Black Deerskin Accented with Turquoise Lamb Suede.
Adorned with Hand Embroidered Red Xochitl™ / Flower with Hand Beading.
Redondo #000 is not only a belt bag but also comes with a detachable hand braided shoulder strap. It has 3 pockets, two in the front and the main compartment. The bag measures 14"L x 8"W and has 2 layers of fringe measuring 5" and 13" and has two separate drawstring closures.
Designed and Hand Made in Old Town Albuquerque, NM, USA.
Signed and Numbered by Sally Moon, American Couture™.
SKU: Xochitl #000