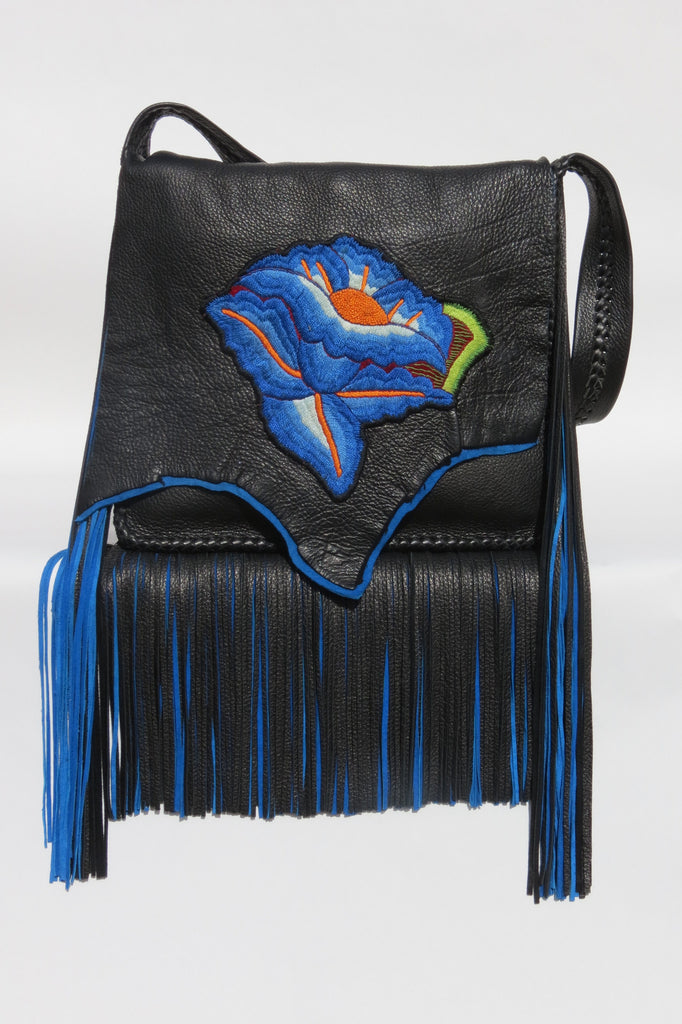 Xochitl™ The Mona Lisa
Black Deerskin Lined with Cerulean Lamb Suede.
Adorned with Hand Embroidered Blue Xochitl™ / Flower.
The Mona Lisa bag is named justly because it truly is a masterpiece. With 5 layers of finely cut 2 toned fringe and every attention to detail, it is the result of much love and the work of a master. The Mona Lisa has 2 pockets, one in front and the main compartment which measures 12"L x 14"W x 2"D and has a sterling silver closure. The fringe measures 10 inches from the bottom on both the front and the back as well as an additional 22 inches off fringe coming off of the sides. The Cerulean accent is subtle at first but striking when the bag is in motion. 
Designed and Hand Made in Old Town Albuquerque, NM, USA. 
Signed and Numbered by Sally Moon, American Couture™.
SKU: Mona Lisa