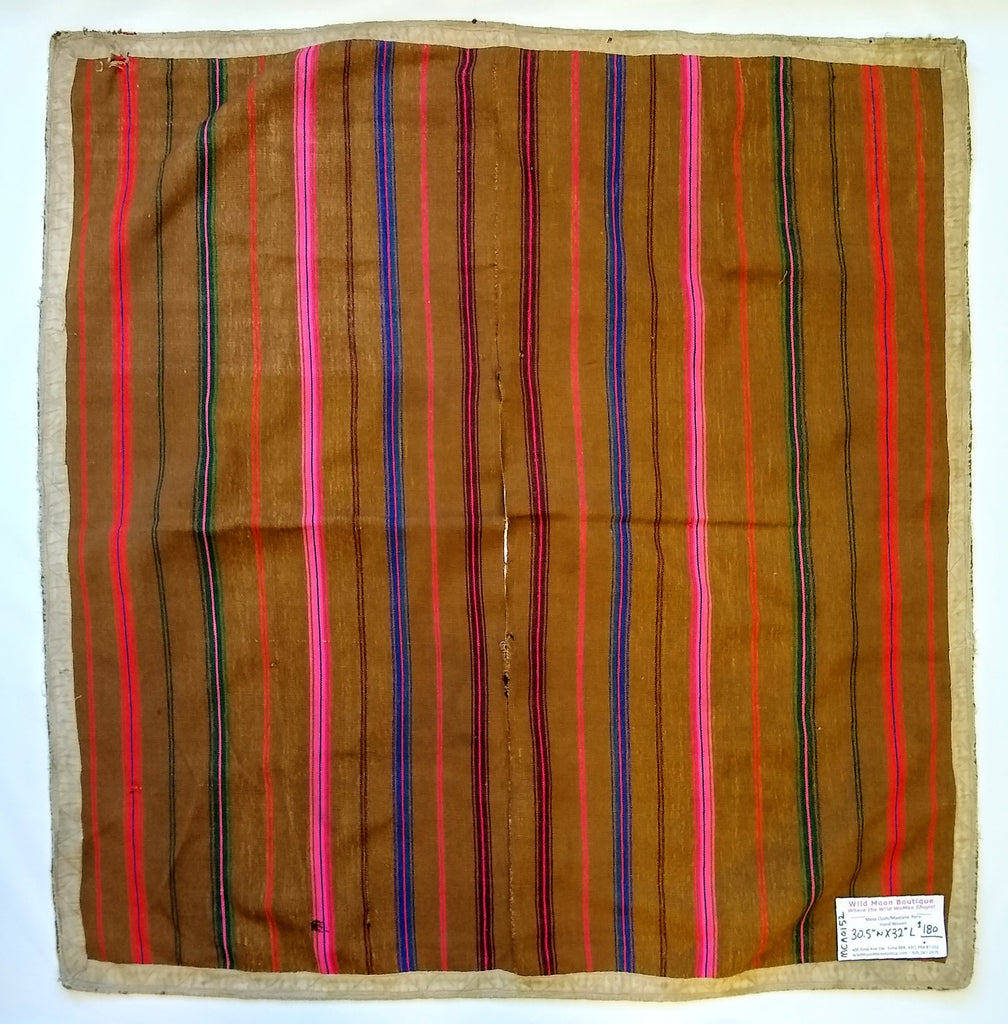 Rare Vicuña Mesa/Mestana Cloth, Ponchito - 30.5" X 32"
Rare Vicuña Mesa/Mestana Cloth, Ponchito - $180
30.5" X 32"
Condition: Vintage
Q'ero style, hand-woven alpaca and natural dyes from the Andes, Peru. This cloth has an opening in the center seam, allowing it to be worn as a poncho, or it can be closed easily and used as a mesa cloth. 
This mesa cloth is made of Vicuña wool. According to Wikipedia, "Vicuñas produce small amounts of extremely fine wool, which is very expensive because the animal can only be shorn every three years and has to be caught from the wild. When knitted together, the product of the vicuña's wool is very soft and warm. The Inca valued vicuñas highly for their wool, and it was against the law for anyone but royalty to wear vicuña garments; today, the vicuña is the national animal of Peru and appears on the Peruvian coat of arms."
The Andean people use these Mesa/Mestana cloths in their Shamanic practices and Ceremony. Ponchitos are worn in Ceremony.
Can be used as decor in your home or office, adding warmth, texture, and culture.
Please note that the photo with the Mesas, Shipibo Rattles, and watanas/ties are for display; they may not be available if sold. However, there are more available. Each one is unique.
Because these items are hand-crafted by local artisans using traditional techniques, slight variations may occur. Note that colors may vary according to each display monitor.
Ask about:
Tie/Watana to compliment your Mesa. $25 each
Tie/Watana - Fringe to compliment your Mesa. $25 each
Small Shipibo Rattles: $17
Large Shipibo Rattles: $27
SKU: MCA0152