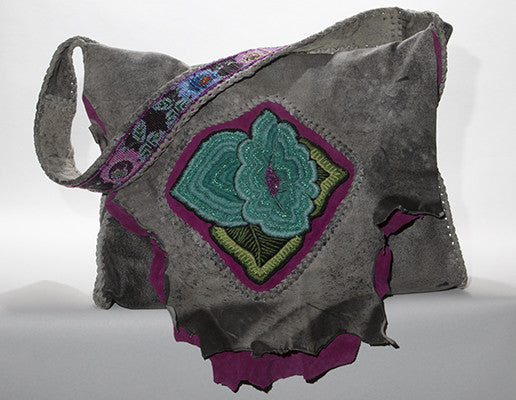 Xochitl™ Shoulder Bag - La Jolla (#008)
Salt and Pepper Sheepskin lined with Fuchsia Lamb Suede.
Adorned with Hand Embroidered Teel Xochitl™ / Flower with Hand Beading.
La Jolla #008 has 2 pockets, a smaller one in front and the main compartment which measures 12"L x 17"W x 2" D. What sets this bag apart from the rest is its Hand Beaded Guatemalan Strap.
Designed and Hand Made in Old Town Albuquerque, NM, USA.
Signed and numbered by Sally Moon, American Couture™.
SKU: Xochitl #008