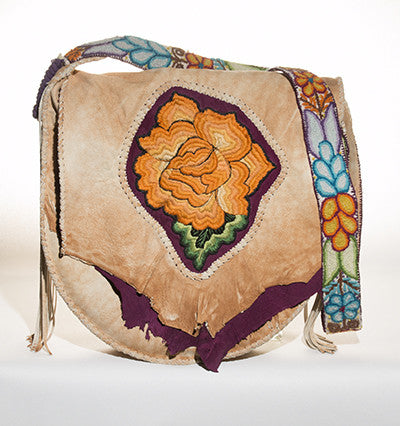 Xochitl™ Shoulder Bag / Drum Bag - Cambria (#004)
Ombre Bronze Lamb-Skin Lined with Burgundy Lamb Suede.
Adorned with Hand Embroidered Orange Xochitl™ / Flower. 
Cambria #004 has 3 pockets, one in the front, one in the back, and the main pocket which can accommodate a 16" drum with 2" depth. The strap is made from a hand-woven Peruvian belt and has 16" long fringe coming off it's ends. 
Designed and Hand Made in Old Town Albuquerque, NM, USA.
Signed and Numbered by Sally Moon, American Couture™.
SKU: Xochitl #004