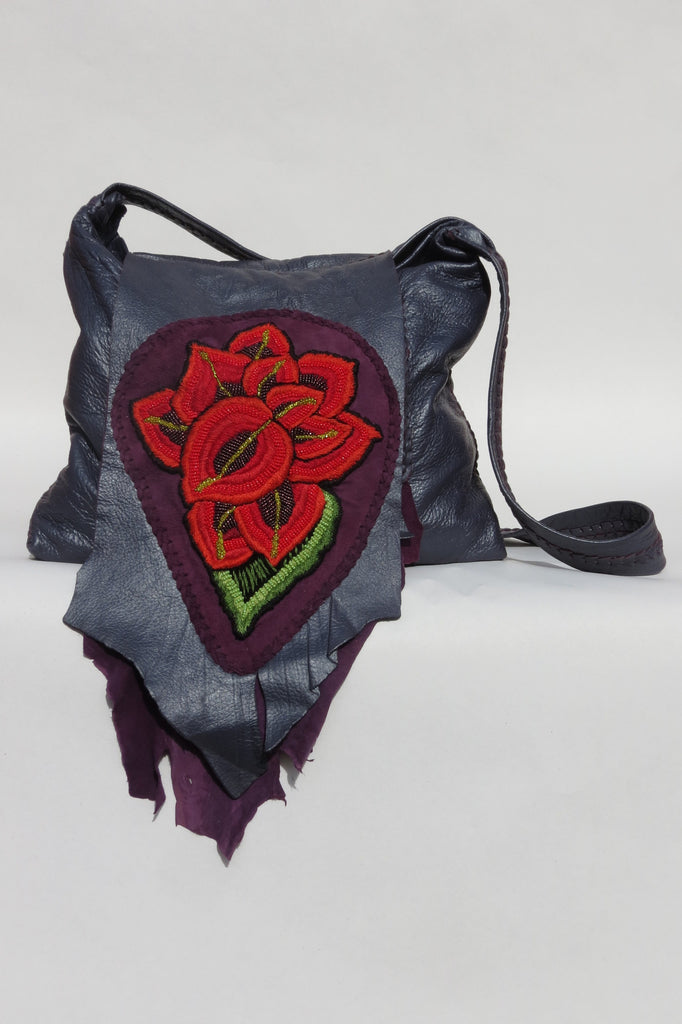 Xochitl™ Shoulder Bag - Coronado (#014)
Metallic Purple Deerskin Lined with Violet Lamb Suede.
Adorned with Hand Embroidered Red Xochitl™ / Flower with Hand Beading.
Coronado #014 has 3 pockets, one in the front, one in the back, and a main compartment that measures 13"L x 16"W x 2"D. It has both a magnetic closure as well as a fluorite clasp. 
Designed and Hand Made in Old Town Albuquerque, NM, USA.
Signed and numbered by Sally Moon, American Couture™.
SKU: Xochitl #008