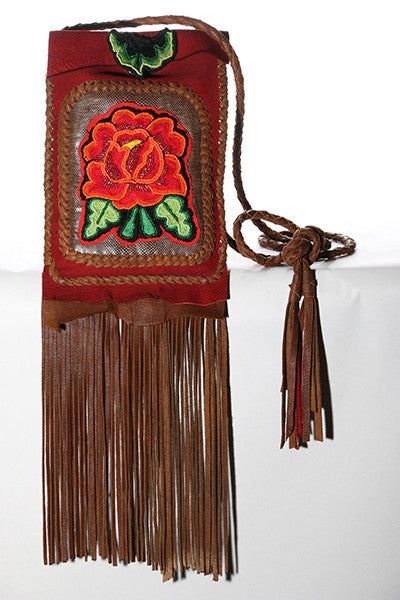 Xochitl™ Belt / Shoulder Bag - Hermosa (#017)
Deep Red Deerskin with Snake-Skin Inlay
Adorned with Hand Embroidered Red Xochitl™ / Flower with Hand Beading.
Hermosa #017 can be worn either as a belt bag or as a shoulder bag. It measures 9"L x 7"W and has 10" long fringe.
Designed and Hand Made in Old Town Albuquerque, NM, USA.
Signed and numbered by Sally Moon, American Couture™.
SKU: Xochitl #017