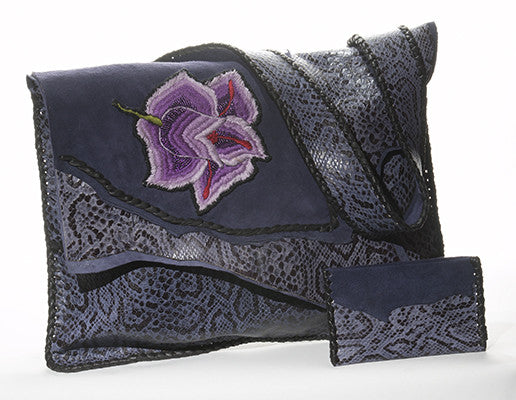 Xochitl™ Shoulder Bag - Morado (#016) SOLD
Embossed Purple Cow Hide Lined with Purple Lamb Suede and Black Accent.
Adorned with Hand Embroidered Purple Xochitl™ / Flower with Hand Beading.
Morado #016 measures 12"L x 17"W and includes an extra pocket on the front and a matching clutch.
Designed and Hand Made in Old Town Albuquerque, NM, USA.
Signed and numbered by Sally Moon, American Couture™.
SKU: Xochitl #016