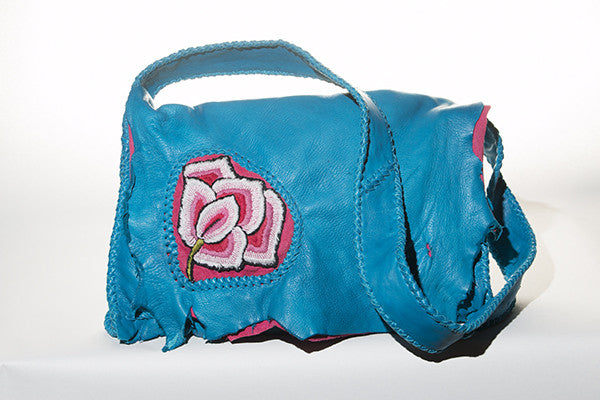 Xochitl™ Shoulder Bag - Pacifica (#002)
Ocean Blue Deerskin Lined with Fuchsia Lamb Suede.
Adorned with Hand Embroidered Pink and White Xochitl™ / Flower with Hand Beading.
Pacifica #002 has 2 pockets, one in the front, and the main compartment which measures 11"L x 16"W x 2"D.
Designed and Hand Made in Old Town Albuquerque, NM, USA.
Signed and numbered by Sally Moon, American Couture™.
SKU: Xochitl #002